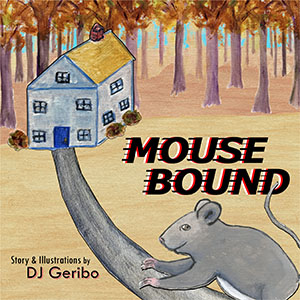 "Mouse Bound" features JoJo Scurry, a house mouse who lives indoors. When he finds himself outside for the first time he doesn't know what to do. He quickly realizes that it is going to take all his strength, courage, and the wisdom his mother shared with him to find his way home.

Payment processing and order fulfillment for BBD Publishing is provided by Positively Creative Solutions, LLC
Join JoJo on his epic journey as he meets both friends and foes in his quest to get back to the only home he's ever known and loves.
"Mouse Bound" is an adventure story for children of all ages that reminds us that where there's a will, there's a way!
Purchase this Book Online